At Innovations Academy we have a "No Meaningless Homework Policy." This policy is designed so that parents, who are the primary educators of their children, can utilize family time in a way that works for their individual families. We recognize that human beings, by nature, learn all of the time. Learning is best supported by a variety of activities.  Here is a list of ways that families can use evening time to support learning.
Positive Discipline
Have you ever realized the impact your responses have in the quality of the relationships you have with your child(ren)?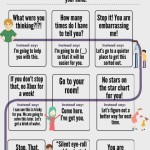 Parent Education
Resources for Special Education
Learning Development Services: An educational, psychological and neuropsychological center for children, adolescents and adults that offers diagnostic, educational and clinical services
Have you considered an app to help your child manage their disability?
All Around Good Learning
Free Play: bike riding, block building, digging in the dirt
"Play Dates" and hanging out. It is a shame that many of us can't or won't let our children walk to their friends' homes to play. However, free play with friends is still very important in the learning process. Invite a child or children from school, church, enrichment class that your child speaks fondly about over to play or meet them at the park. Let the children decide  how the play will go. You will probably have to intervene to help them negotiate decisions but they will benefit from the experience.
Go for a leisurely walk. The learning will happen through observations and conversation in this get away moment.
Go to the public library. Browse the books, talk about how to find a book, find a favorite book for each of you.
Play a game: card games, board games, guessing games. Just play!
Internet Resources for Learning
General
Open Culture: free cultural and educational media on the web
Brain Highways: A fun, educational program to improve learning, focus and behavior
Reading
Remember that a child is never too old to be read to.
Check out ReadKiddoRead, a website designed to help parents select books for their children to read and to read to and with their children.
Audio Books
Magazines
Math
The Khan Academy is a free learning resource that offers videos and lessons for instruction. K-12 Math and biology, physics and chemistry with some finance and history
Open Source Math is a free interactive math textbook on the web. It is designed for high school but is great for middle school level as well.

Math Goodies is a free math help portal featuring

interactive lessons

,

worksheets

, and

homework help
Social Studies
Science
Art
P.E.
Music
For Our 3 day K-2 Student Learning Plans