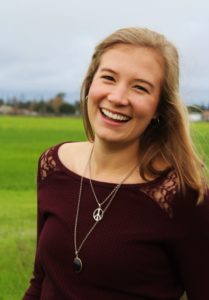 Hello! I feel so lucky and excited to be returning to the Innovations Academy team this year to teach 4th grade. I have felt nothing but kindness, support and inspiration from this group of leaders and educators  and I am excited to find out what else this year is going to bring!
I grew up in the small town of Antelope in Northern California. Some of my fondest memories were spent outside: climbing trees, swimming in lakes, camping, and riding bikes with my mom, dad, twin sister and younger brother. Over the years, I have taught in a variety of settings both formal and informal. From instructing swim lessons to teaching preschool, substitute teaching, and even working at a ski resort child care, I always seem to find myself teaching in some capacity. No matter what the environment, or how old the children are, I find that children learn best when they are intrinsically motivated and when they can have fun while learning!
I graduated from Sonoma State University with a bachelor's degree in Early Childhood Studies. It was here that I worked as a preschool teacher at the SSU Children's School. I fell in love with the environment that fostered such curiosity, inquiry and play of these young children and often wondered why the elementary school environments that I was seeing seemed to be so different. I returned to Sonoma State and graduated (again) my multiple subjects teaching credential, motivated to expand upon my own child-centered and inquiry-based teaching philosophy to educate the whole child at the elementary school level, too.
During my free time, I thoroughly enjoy being outdoors with my friends and family. I like to run, camp, snow ski, hike, play at the beach, explore new places, relax in my hammock, and laugh. I also enjoy reading, cooking, and eating yummy desserts. As a new resident in San Diego, I look forward to getting to know the area and all it has to offer. I'm thrilled to be back with the Innovations Academy community and excited to teach and learn with your children this year!