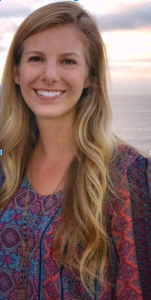 Teacher
,
Intern Teacher- 6th grade
Hi! My name is Steph and I am so happy to be in my third year as part of the Innovations Academy community! I believe the power of a strong community is so essential, and I love that we embody that in our classrooms. I am grateful that I can come to an environment where students and adults are able to grow and learn. During my past two years at IA, I was a Teaching Assistant in Emily's 5th grade class and Keith's 8th grade Humanities class. I am very excited to be an Intern Teacher with the 6th grade this year as I complete my teaching credential through High Tech High.
I was born and raised in New Jersey and went to college there as well. I received my bachelor's degree in Environmental Studies with a minor in Marine Science from Stockton University. I was a student on Semester at Sea which sailed to 13 countries and fueled my passion for travel. Shortly after college graduation, my sister and I packed the car and made the move from New Jersey to sunny San Diego to start a new adventure. I absolutely love to explore the ocean, the outdoors, and this beautiful city! On the weekends you can find me snorkeling or kayaking in La Jolla, reading, doing any sort of art project, and exploring. I am also a RY200 Certified Yoga Teacher and love teaching and taking classes. I am always trying to find ways to learn new skills, discover new places, and find inspiration from the world around me. I hope to help my students find their passions, foster a love for learning, and embrace their curiosity about the world around them.