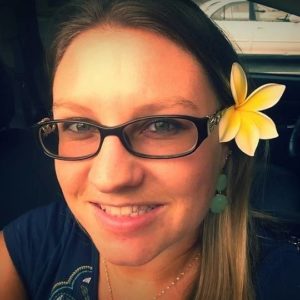 Teacher
,
Education Specialist, 6th-8th grades
  I am so excited to start my first year here at Innovations Academy as the Education Specialist for the middle school grades! Innovations Academy is where I can put my teaching philosophy into practice.  My love for learning started early in life and blossomed into this wonderful art called teaching.
   I have been in the education field since 2008 with my first position as a preschool teacher. Since then, I have worked with children of all ages, mainly focusing on elementary and middle school students. I earned my Bachelors in Science degree from St. Petersburg College of Education with a reading and ESOL endorsement. I have both my Multiple Subject with ELL authorization and Special Education credentials for the State of California. In 2013, I taught reading and computer skills in Jamaica and participated on the Pinellas Reading Council in 2014. My professional developments include, Character Partnership, NASA, Project WILD, Project Learning Tree and Project Aquatic. Last year, I led a S.T.E.A.M club for my 4th grade class, where we dissected owl pellets, created Rube Goldberg machines and published an attractions book for Florida tourists.
   I was born and raised in St. Petersburg, Florida and moved to the San Diego area last July with my husband of 10 years and our two fur babies, Monte and Treyson. In my spare time, I enjoy all that the San Diego area has to offer. My husband and I love hiking, traveling and exploring. We often visit family in Hawaii were we can continue our travels and many adventures. Aloha!