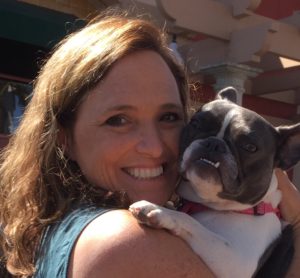 Teacher
,
Education Specialist
Hi!  My name is Kerry Kosmicki. I am really looking forward to teaching at Innovations Academy this year and becoming a part of the IA community.
I've been an education specialist for 7 years but have worked with exceptional students for over 16 years. Although I've taught children of  many ages, I seem to always find my way back to middle school. Before working as a teacher, I  had many jobs including banking, insurance, and stay-at-home mom. But  it wasn't until  I starting working  as an instructional assistant for students with special needs, that I finally realized what I really wanted to do as a career. My experience working with these students was so rewarding that it motivated me to go back to school to become a teacher. I graduated from Cal State San Marcos in 2009 with a general ed and special ed teaching credential and continued  on to receive a Masters in Special Education in 2012.  
I was born and raised in New Jersey and moved to San Diego when I was 21 to see where life would take me.  Soon after, I met my husband of 28 years and we have two daughter, now grown and out on their own. We live in La Mesa with our two dogs, Red and Penny.  A few years ago we bought a 100+ old victorian house which keeps us very busy slowly restoring.
My other hobbies include art (drawing/painting), music, books, movies, garage sales, and eating out. I love animals, especially dogs, and used to train assistance dogs for children with Autism and Wounded Warriors. I feel that children learn best in a loving, caring environment where  teachers appreciate their individuality and value their special talents.  I hope to create a nurturing learning environment for all my students!