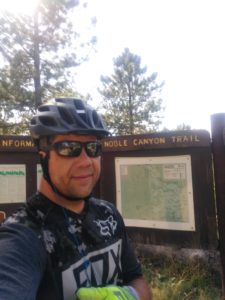 Teacher
,
Education Specialist, 6th-8th grades
My name is Jeff Grimes and I extremely excited be at Innovations Academy!
I have made San Diego my home since 2011 and it is my version of paradise in so many ways!
I have been working with students and adults with special needs for over 15 years. I started at a traumatic brain i

njury

clinic as a care giver and then later as a case manager. I began to substitute teach and fell in love immediately with this profession. I have had the great opportunity to work with people with various types of challenges and I am passionate about being an advocate for those I serve in my role as an Education Specialist. 
I believe strongly that the relationships that you nurture with your students directly impacts their growth academically, emotionally, and  socially.  When I found out about Innovations Academy, I was so stoked to learn that connecting with and facilitating students' learning was the essence of what happens here!
In my free time I love biking anywhere and everywhere, hiking, camping, and body boarding. I am fascinated with the universe and love astronomy.  
I
 look forward to being part of an amazing school year and to making 2017-18 memorable!