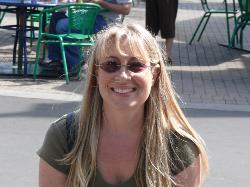 Teacher
,
HLC: 5th - 8th Grades
I am so very excited to be a part of the Innovations Home Learners program this year!
I am a home schooling mother of two truly amazing girls, ages 9 and 8. It is incredibly rewarding to be there with them when those "aha!" moments occur in their lives. I love reading, belly dancing, attending Renaissance Fairs, spending time at home with my family, cuddling with our cats and all sorts of gaming. Once a week, I co-lead a Girl Scout troop of 10 giggly, spectacularly active and creative girls.
I am also a learning specialist who focuses on helping students become independent, self-motivated learners. After earning both my B.A. in Elementary Education and my Master's degree in Special Education, I spent the next 19 years working with struggling students in a variety of settings; from public school classrooms and special education resource rooms to private school classrooms and after-school tutoring. Currently, in addition to home schooling my own children, I run a private educational therapy business.