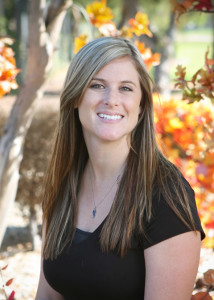 Hello! My name is Emily Luscomb and I will  again be teaching 5th grade this year. This will be my sixth year at Innovations Academy and I am so excited to continue to be a part of such an awesome community of learners. I am eager to continue growing as a teacher and a lifelong student. Here's a little bit about how I grew up to be me.
I am originally from San Jose, California where I lived until the age of 11. At that time, my family and I moved to beautiful San Diego where I attended middle school in Jamul and high school in El Cajon. For college, I was fortunate enough to live in Honolulu, Hawaii and go to the University of Hawaii at Manoa.  At UH, I obtained an undergraduate degree in Elementary education and Special education.
My first year teaching, I was an Education Specialist for a group of first and second grade students at a small school in Kaneohe, Hawaii. Although I loved my job, I felt too far away from my family, so I moved home to San Diego. I continued my career by working as a tutor for BEST Autism Services. As a tutor, I traveled to homes where I worked with children with autism where I taught life and social skills. I loved being a tutor because I was able to work with children and parents simultaneously. It was such a rewarding and fun job. I also taught in a 4th and 5th grade class in Chula Vista.
In my free time, I love to create and work on a variety of different art projects from painting to jewelry making. I love being outside and enjoying the world with my friends and family. Part of the beauty of life is learning to enjoy being part of the community we live in. I'm excited to continue exploring all that San Diego has to offer with your children this year.