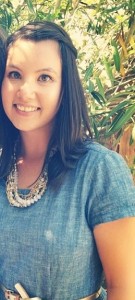 Hello! My name is Christine, and I am one of the newest members to Innovations Academy.
Being the daughter of a Navy father, I was fortunate enough to grow up in Japan near my relatives and then eventually move to sunny San Diego. You will definitely see my love for Japan and its culture radiating throughout my classroom! I know what it's like to be the new kid in school, and I know the importance of making friendships and relationships with the people I meet.
I spent my college years attending U.C. Santa Cruz, studying Art History and Education, and then at University of San Francisco for my teaching credential and Masters in Teaching. After I finished with my schooling, I moved to Los Angeles and taught 3rd, 4th, and K/1. People always ask me what my favorite grade is and so far, I've really enjoyed them all. The wonderful part of my job and having taught various grades is that I get to see children grow in so many different ways.
On my days off, you can find me reading a novel, hiking through trails, visiting museums, or finding a new restaurant to try out! I love going on vacations, whether it's an ocean away or an hour away. Getting lost in a different environment and culture is one of the best things I could do for myself. It has helped me to be open-minded and welcoming of all experiences I come across as a classroom teacher. I can't wait to continue exploring San Diego and all of its hidden treasures!