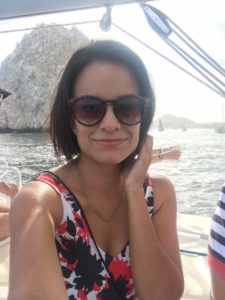 Teacher
,
Intern Teacher- 1st grade
My name is Carolina. I was born in LA and raised in San Diego where I have spent most of my life. I have a daughter that is two years old and I also have three stepsons. In my spare time I like to hang out at the beach, hike, and relax at home with my daughter.
 I currently have a BA in Liberal Studies.  I am currently apprenticing under Gaby and attending the intern credential program through the High Tech Credentialing program. I have been working at IA since December 2015, and it is a place I love to call home. IA has taught me many different ways a child learns and the importance of social and emotional skills. It is inspiring to be able to work with so many passionate people that love what they do. It has been a wonderful learning experience working here and I am excited for the years to come.